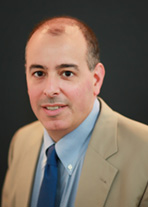 All of us at the University of Florida's Center of Excellence for Regenerative Health Biotechnology are excited about Florida's future. Biotechnology can strengthen our economy and improve the quality of life for our citizens, and we are making great progress toward our goal of contributing to the growth and prosperity of Florida's biotechnology sector.
The Center of Excellence for Regenerative Health Biotechnology (CERHB) was founded in 2003 with start-up funds from the State of Florida and the University of Florida. Additional financial support came from the U.S. Department of Commerce Economic Development Agency. Our mission is to stimulate promising research and facilitate commercialization of technologies that provide treatments and cures for human diseases. Our success is defined not only by our contribution to human health, but also by the creation of new companies and high-wage jobs for Florida. We have three strategies for success:
Providing clinical biopharmaceutical manufacturing and testing services
Developing and providing training and education programs
Fostering regenerative health research
In September of 2006, our biopharmaceutical manufacturing and testing services operation,"Florida Biologix®," opened and now provides fifty high-tech jobs right here in Alachua County. Through its drug development services, Florida Biologix® fosters translational research, which in turn helps establish new companies, and helps existing companies mature, creating more jobs. Florida Biologix staff are experts in biologics, and develop novel drug manufacturing processes and analytical testing that are based on a foundation of science and engineering. We have manufactured over 130 clinical product lots since 2007, including cell and gene therapies, proteins expressed in mammalian cells, and molecules that have been formulated and aseptically filled; all backed by Quality Control product testing, Quality Assurance, and Regulatory support. Products made in our facility are suitable for Phase I and II human clinical trials, offsetting common barriers of bringing laboratory discoveries to market such as the high operating cost of manufacturing cGMP compliant products, and regulatory expertise. Client sponsors include Florida companies, start-up companies, multi-national and foreign companies, domestic private and public companies, academic scientists, and the NIH.
Training programs available through CERHB's Education Center prepare the citizens of Florida to enter this exciting industry with high-wage jobs. At the CERHB Education Center we have brought together many of the elements needed for a fully integrated biotechnology education program. Curricula are focused on fundamental science applied to biotechnology product development, manufacturing process development, analytical technology development, regulatory compliance, and commercialization. The curricula are developed with the deep involvement of industry. We established the statewide three-year high-school program in Industrial Biotechnology which serves as a pipeline for students seeking employment or higher education. Currently, 850 students in 16 schools (12 school districts) are enrolled in the program. Integral to the high-school program are student credentialing and teacher training. Courses for professionals are offered to entry-level and mid-career workers who wish to move into a better-paying profession where opportunities abound for employees at almost every level of the biotechnology industry. Working with the College of Medicine and Warrington College of Business Administration we have also established an interdisciplinary Master's Program called"Science Master's Program in Translational Biotechnology". It is a two-year thesis program that is interdisciplinary (biosciences and business), is research intensive, has deep industry involvement, and includes a formal internship at a company. Students graduate with a major (Master of Science in Medical Sciences) and a minor in business administration (Graduate Business Minor). These newly trained workers will play a vital role toward transitioning novel discoveries into new medicines, improving existing therapies, and addressing the unmet needs of patients with rare diseases for which there are currently no treatments or cures.
The CERHB has established an extensive support and participation network of partners including Companies, Research Institutes, Professional Societies, Industry Organizations, Chambers of Commerce, materials and equipment suppliers, Business Development Boards, State and Community Colleges, school districts, Regional Workforce Boards, and International Organizations. These partners are motivated to work with CERHB to implement the education programs and promote our services statewide, nationally, and internationally. Scientists at the University of Florida and in the biotechnology industry are addressing the prevention, cure, and rehabilitation of chronic, genetic, and degenerative diseases, as well as traumatic injuries, microbial infections, and cancer. They are developing breakthrough technologies in gene therapy, tissue replacement, transplantation, nutraceuticals, biomaterials, and vaccines. This strong public and private research capacity, combined with CERHB's training programs and biopharmaceutical product development services presents great opportunities for Florida and its citizens. Together, we are working hard to elevate Florida's leadership role in biotechnology.
Richard O. Snyder, Ph.D.
Director
October 2012